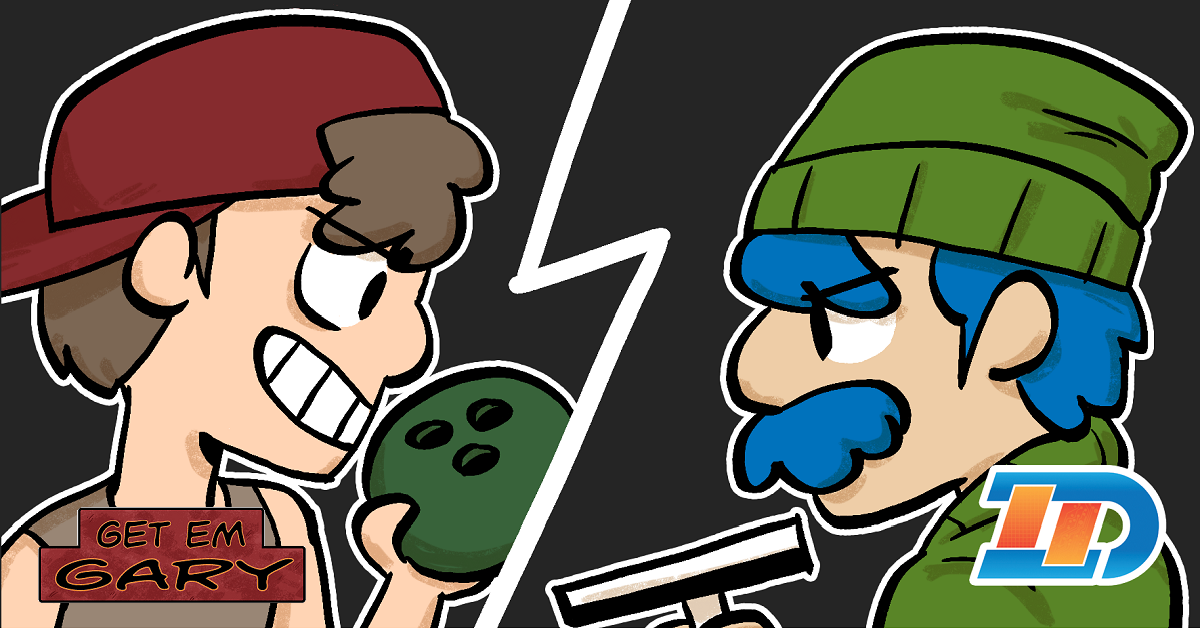 Get'em Gary
A downloadable Get'em Gary for Windows, macOS, and Linux
The Story
The neighborhood ruffian has gone on a rampage and started destroying the buildings in Westspring Manor. Equipped with the Mystical Squeegee of Maintenance, Gary is the only one who can repair the carnage caused by Rusty. Can you repair the windows and close the shutters before time runs out?
Inspired by Donkey Kong, Wrecking Crew, and Fix-It Felix Jr., Get'em Gary brings the classic arcade feel to your home console!
Other Information
Non-Windows Operating Systems
---
Get'em Gary can be played by running the getemgary-1.1.3.jar file (found in the ZIP file) if you have Java installed. A separate download for just the Java JAR file is available.

Package Update #1
---
An issue with the screen resolution was fixed
Added a Get'em Gary icon to the application
Updated the comic image size to a larger size
Added a separate download for the icon file for the Java only users
Physical Release Information
---
Get'em Gary is also available for the Nintendo NES in Complete In Box or Cart Only options. For more information, visit www.second-dimension.com.

Purchase
In order to download this Get'em Gary you must purchase it at or above the minimum price of $5 USD. You will get access to the following files:
Get-emGary_Windows64_Update1.zip
51 MB
getemgary-1.1.3.jar
14 MB
getemgary-linux64.zip
51 MB
Comments
Log in with itch.io to leave a comment.
Is there an NES ROM available or can I only play this with the Java emulator?

NES ROM will be available this week
Super fun, addicting game. It's got all the elements of a classic arcade game, with that constant sense of "moving on" urgency. The play control is spot-on. The best part for me is the metal-style soundtrack, it makes me want to headbang while playing. Recommended.
Sums up my feelings for this game too. Refreshing to have non typical music in a game. Every game session starts with Get 'Em Gary to try and beat my high score (181 ATM). Love it so much i bought two physical copies. One CIB, and one loose.
Well Done Second Dimension, Adam, Rob, and Brian!